The incredible people at Audible are offering their stories service free until schools resume. Click on the following link if you are interested. #GoPurple #AudibleStoriesRock
https://stories.audible.com/start-listen

DHS students - Please remember to check your school email and Canvas sites daily for updates from your teachers. #GoPurple

Schools remain closed through April 7, 2020. More information will be provided as we receive it.



Students-don't forget you can email your teachers if you have questions on the extended learning packets you picked up. Teacher email addresses are found on our website. Click on "sites" and choose your building. Click on "menu" and then click on "directory."


Updates on PTC Fundraiser turn in, Grab & Go Bags, Packet pick-up times, and Buddy Bags - check the website, app, and social media pages.

UPDATE: If you're a Buddy Bag Family, you can pick up your buddy bags next week at each school plus Lincoln School. Distribution will be Mon.-Wed.-Fri. 8-9 am and Tues.-Thurs. 4-5 pm.

REMINDER: If you haven't picked up your extended learning packet, it's not too late. Packets can be picked up at the District Office (1335 Franklin Grove Rd.) for the remainder of this week from 7:30 a.m. until noon.

UPDATE: Grab & Go breakfast and lunch bags for Thursday and Friday will be given out on Thursday. Students will receive both days on Thursday, so there will be no distribution on Friday. We will remind everyone tomorrow during distribution from 8-9 am.

REMINDER: PTC Fundraiser Forms are to be turned in at the District Office (1335 Franklin Grove Rd.) on Wednesday, March 18th from 8 am to 2 pm.

Royals of the Week for 3.13.20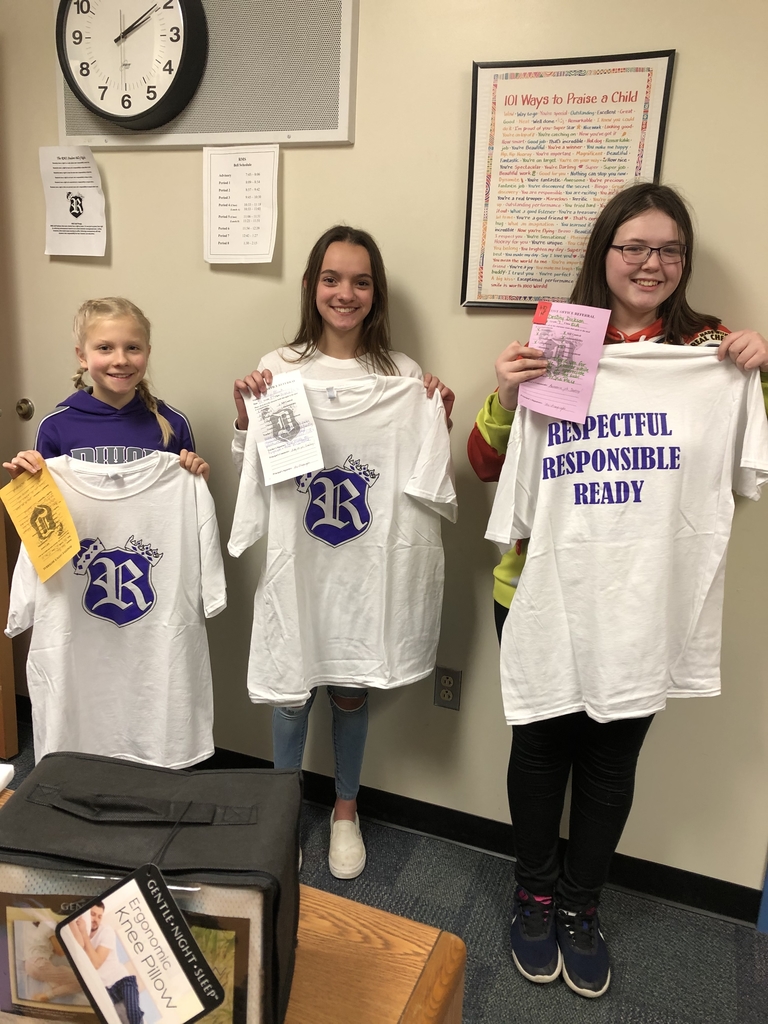 PTC Fundraiser turn in on 3/18/2020 at District Office from 8 a.m. until 2 p.m.

Sharing a video from CEO of KSB Hospital, Dave Schreiner, reminding us in these challenging times to make things better for our friends and neighbors
https://youtu.be/PEkpGrWwHzo

Here's some helpful information on Social Distancing.